We Provide Value

Customer priority and passion are our core values.
We are passionate to create value for our customers

Detail View

Productivity, Creativity
PERFORMANCE

For secondary battery, FPD, and other industries, flexible production
and cost reduction can be achieved only through continuous renovations and efforts.
Our experienced team is dedicated to applying recent trends
and improving manufacturing facilities.

Detail View

Automated Manufacturing Process
DA Technology

Our mission is to contribute to customers' success
and enhance our quality of life by constantly increasing production efficiency.

Detail View
PRODUCTS
Secondary Battery
Secondary Battery Manufacturing Equipment
Based on more than 15 years of accumulated experience, we are at the forefront of providing maximum production efficiency for your investment.
Read More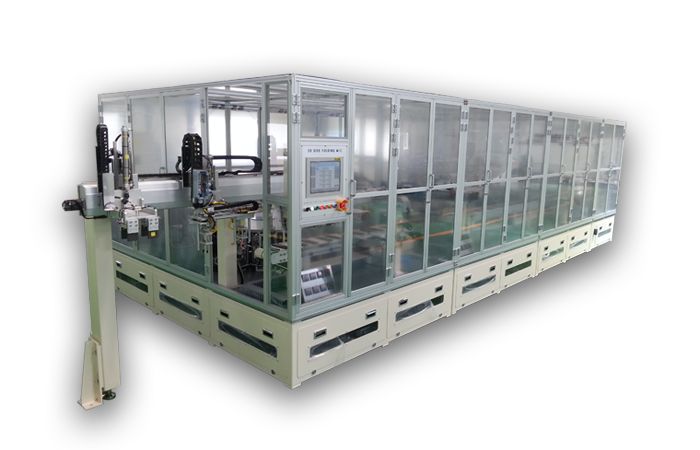 Other Equipment
Other Equipment
With our various technologies, we contribute to manufacturing innovation and productivity improvement through process automation.
Read More

NEW BUSINESS
New Business
We are pursuing new businesses that will become the future growth engines, and continuously carrying out activities to contribute to the sustainable growth.